Spectrasonics Omnisphere 2 Skin By Lunar Pole
---
Lunar Pole | 2 September 2016 | 20.3 MB
Brand New HD skin for Spectrasonics Omnisphere 2
Features of skin
-New Purple color Applied to whole vst.
-The skin is Toned for better viewing Experience.
-Some Buttons are now in Deep Glossy Yellow Colour.
-The skin is totally RAM Friendly,
Proof of RAM Friendly Skin
DAW use 221 MB Ram & Omnisphere Uses 13MB in Default State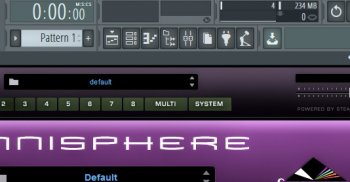 I know Mr_Amine has Already provid us RAM Friendly skin.But Hey! You have Two options to test, which one works for you in best way either this skin or skin of Mr_Amine.
This skin is for x64 Version of Omnisphere 2 V2.2.0g
Test it before Commenting. Don't forget say thanks.
Installation Instructions
First Back up your dll & Then replace it with The New dll in your x64 omnisphere folder.